Intersectional, Trauma-informed Qualitative and Mixed Method Research with Hypermarginalized LGBTQ+ Individuals: Opportunities, Challenges, and Future Directions
by Dr. Edward Alessi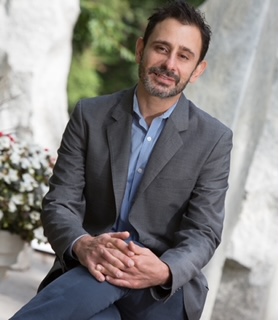 Dr. Alessi's research aims to increase understanding of stress, trauma, and resilience among LGBTQ+ individuals, and improve policies, programs, and clinical practices that enhance their health and well-being. In recent years, his research has examined how structural and psychosocial conditions during pre- and post-migration shape the integration, mental health, and sexual health of LGBTQ+ (im)migrants, refugees, and asylum seekers. He has led community-based studies in the United States, Canada, the European Union, and is currently conducting research in South Africa. He is developing and testing an arts- and theatre-based group intervention for reducing HIV risk among migrants identifying as gay/bisexual men or transgender women. His research has been published in journals such as Psychological Trauma: Theory, Research, Practice, and Policy, Journal of Traumatic Stress, Trauma, Violence and Abuse, Stress & Health, Ethnicity & Health, Psychotherapy, and Psychotherapy Research. His emphasis on using qualitative methods for understanding how sociocultural and psychological processes shape the experiences of individuals with intersecting stigmas led to the development of trauma-informed research guidelines (TIRGs) for use in qualitative and mixed methods research. Published in Qualitative Research in Psychology, the article outlines how to conduct interview- and focus-group-research that protects the safety of participants and promotes their resilience. Dr. Alessi has also been recognized for his teaching. He was awarded the Rutgers University Presidential Fellowship for Teaching Excellence in 2017. Additionally, he received the Outstanding Professor of the Year Award four years in a row (2013-16) and the Innovative and Creative Teaching Award in 2012. He has a decade of full-time practice experience as a clinical social worker in mental health settings.